Heena Enterprise,
we care for our customers, and your satisfaction is the most important for us.
Free Estimate
Our Products
Let our dedicated team of professionals leverage their expertise to keep your business clean and infection-free! Have a clean, dust-free and disinfected workplace to keep your patients and employees safe!
About Our Industries
Seems likes the world has entered the era of COVID19, where hardly any country is left without its effect. Due to the increasing rate of this infection, the demand for masks has increased widely.
To meet the same, it is necessary for a company to have a well-equipped infrastructural unit that has the ability to produce the masks in bulk. Considering the same, we have installed ultra-modern automatic as well as semi-automatic machines that assist us in delivering a defect-free range of masks in a lesser time frame.
To manage our unit and to handle the installed machines with care, skilled professionals are hired in the company, which also helps in smooth business operations.
Heena Enterprise is a highly skilled manufacturer of Non-woven Disposable Medical Products and Plastic Oxo Biodegradable Bags. It is not only one of the biggest, but also one of the most trusted establishments in the industry.
We have been providing excellent products since 2009. Based in Ahmedabad, we have seen exponential growth of the years. We are highly committed to offer eco-friendly, socio-environmental and industrial products to our customers. We are an ISO & CE Certified Company.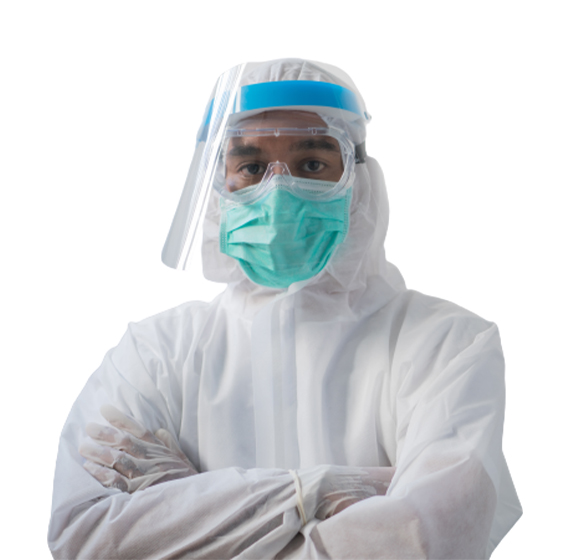 Why Us?
The most important thing that we focus on is the quality of our products because we understand the purpose that they serve. And we have gained the trust of our customers by providing them products of superior quality.
We have reached this position with innovative approach, personalized services and impressive growth rate. Apart from product quality, we are also reputed for prompt deliveries and exceptional customer service.